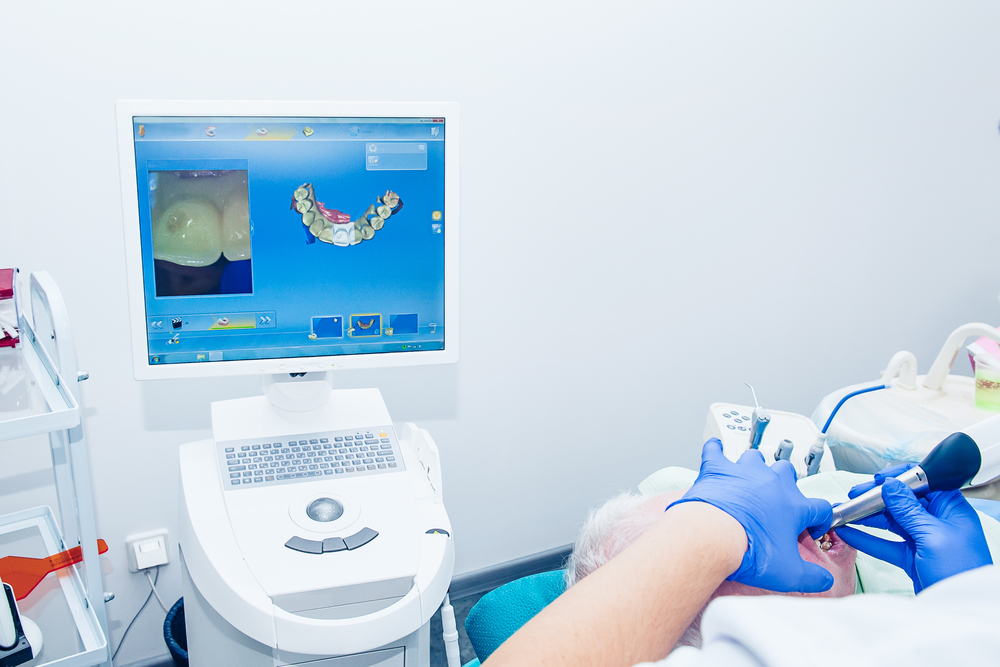 At Wilhoite Family Dental, we strive to provide the latest and most advanced technology for our patients–providing a more efficient and high-quality dental experience. That's why we are proud to utilize CAD/CAM technology to custom-make your dental implants/restorations at our office.
What is CAD/CAM Technology?
CAD stands for computer-assisted design and CAM stands for computer-aided manufacturing. Leland C Wilhoite, D.D.S., P.C. is able to effectively and efficiently place crowns, bridges and implants through the use of this technology.
How Does This Process Work?
There are a few simple steps that go into the process of using CAD/CAM technology for a restorative dental procedure.
First, our team will prepare your teeth and mouth for this procedure. This could include filing and shaping a tooth or a few teeth to be sure they are prepared for a potential crown or bridge to take place.
Next, Leland C Wilhoite, D.D.S., P.C. will use an intraoral scanner to capture a 3D image of your mouth, teeth, and gums. This scanner is quick, effective and does not cause any discomfort. These images are extremely clear and detailed, so our team will be able to detect any potential issue or difficulty within the mouth prior to the procedure.
These digital impression images are then transferred to our computer for our team to view and analyze. Once we receive these images, Leland C Wilhoite, D.D.S., P.C. will design and create your dental restoration, right in front of your eyes!
The next step in this process is what is known as milling, completed by a milling machine. This machine will essentially create your dental restoration in very little time. Our team is able to create your crown, bridge and/or implant in one single visit, thanks to this amazing technology.
Lastly, Leland C Wilhoite, D.D.S., P.C. will secure your dental restoration into your mouth. This process can vary, depending on what type of procedure you receive. Sometimes, our team will recommend the use of sedation, which can be ideal for same-day implants since it is quick, effective, and virtually painless for the patient. Each patient has a unique dental situation–we are happy to talk through each option for this step of the process.
Interested in Learning More About CAD/CAM?
Our team is proud of our use of CAD/CAM technology–bringing more efficiency and comfort to our patients when they are receiving a dental restoration! Leland C Wilhoite, D.D.S., P.C. is highly experienced and trained in this type of technology, so you can feel confident knowing that you are in good hands.
If you are interested in learning more about how Wilhoite Family Dental utilizes this type of technology or would like to make an appointment, we invite you to reach out to our team at (765) 289-6373. We look forward to hearing from you soon!