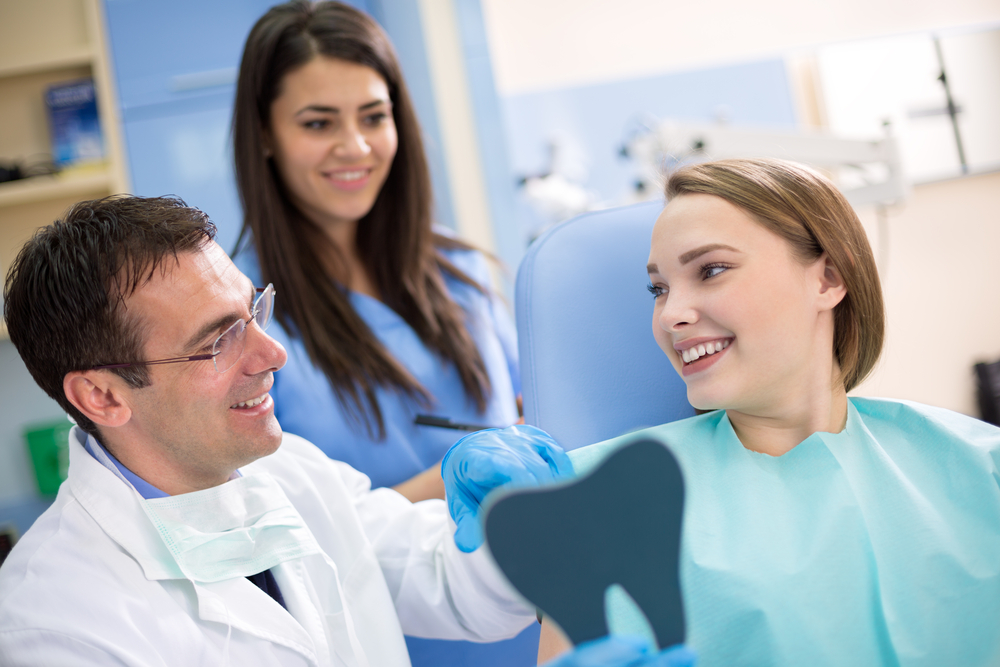 At Wilhoite Family Dental, we are committed to treating all stages of periodontal (gum) disease and protecting your overall oral health and wellness. Periodontal disease is a very serious and damaging disease if it is not treated quickly and correctly. Our team at Wilhoite Family Dental is proud to use the latest technology, such as LAPIP surgery to treat stages of periodontal disease, while also providing a painless experience for the patient.
LANAP and LAPIP Surgery
LANAP, Laser Assisted New Attachment Procedure, is used to remove harmful bacteria within the pockets of your gums without removing the healthy gum tissue. This is a revolutionary technology, which provides the best treatment for the patient. Since this is a laser, it is much less invasive and painful compared to traditional gum surgery. The patient will experience little to no pain, allowing for a much more comfortable and quick experience.
Leland C Wilhoite, D.D.S., P.C. will use this laser to remove any harmful bacteria and infected gum tissue that he sees when he is performing this surgery. The laser is also used to stimulate the tissue at the bottom of the gum pocket–this allows the blood to become like an adhesive and seal the tooth.
LAPIP, Laser Assisted Peri-Implantitis Procedure uses the same laser technology as LANAP, but it is used to help patients suffering from peri-implantitis. Peri-implantitis causes bone loss around the implant and gum inflammation. LAPIP is a modified version of LANAP–the laser is used to target and treat diseased tissue around the infected implant.
It is important to treat periodontal disease as soon as possible to prevent future damage and oral issues. We are happy to be able to offer state-of-the-art dental technology such as LANAP and LAPIP. We invite you to learn more about LAPIP by reaching out to our office today: (765) 289-6373. We look forward to speaking with you soon!