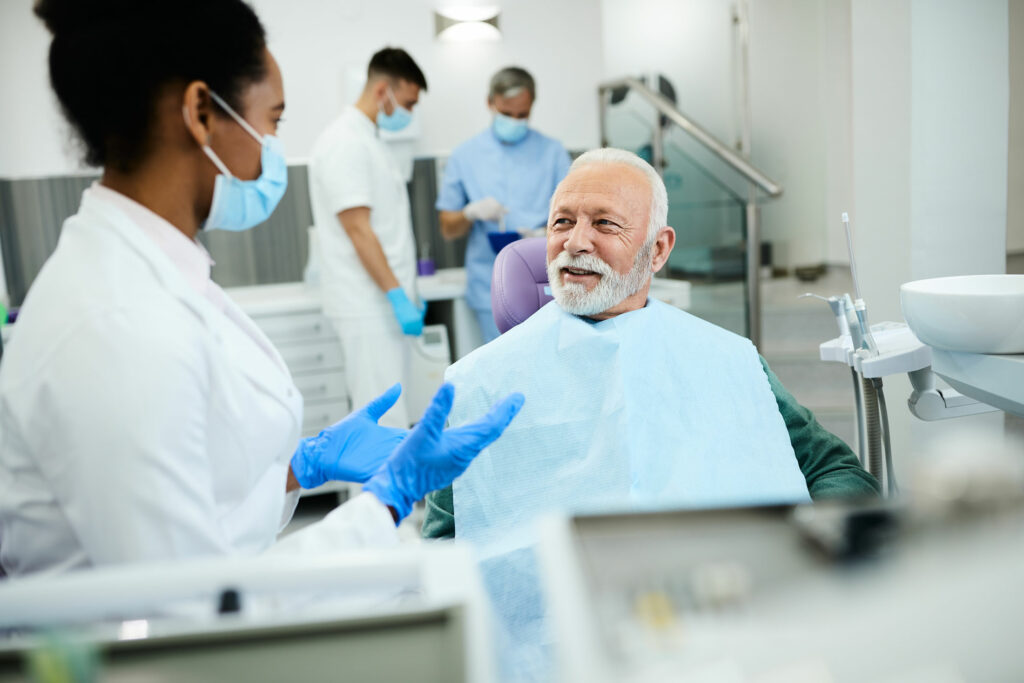 What Will My First Visit Be Like at Wilhoite Family Dental?
Welcome to our family-friendly practice! We are honored you've chosen us as your partner in dental health. Your first appointment is an opportunity for you to meet our team, discuss your oral health history and evaluate your dental needs. We'll also have you fill out the necessary patient forms so we can enter you into our patient management system.
A typical first visit will include a standard hygiene exam and a thorough cleaning, along with X-rays for a closer look at your teeth and gums. If you require more intensive treatment for any issues we notice, we will work together to develop a treatment plan and schedule a follow-up appointment.
How Often Should I Come to Wilhoite Family Dental for Treatment?
We recommend coming to see us every six months for a general hygiene exam and cleaning. Each year, one of these appointments usually includes X-rays so we can get a closer look at the health of your teeth, gums and bones.
If your standard cleaning appointment uncovers an area that needs further treatment, like a cavity, gum disease, or cracked or chipped tooth, or if you experience a problem between your standard visits, we will recommend you come in so we can help alleviate it.
While we are a full-service dental practice, we also maintain a strong professional network of specialists to refer our patients to if they require treatment beyond our scope of expertise. If you or a family member require more extensive oral treatment, we will refer you to a trusted specialist for evaluation.
What Happens During My Regular Dental Visits?
A typical visit to our practice includes a hygiene exam, a cleaning from one of our friendly dental hygienists and designated time with the team to discuss any new developments in your oral and overall health or any questions or concerns you may have. Once a year, we will also take X-rays as a standard preventative measure.
Does Wilhoite Family Dental Accept My Insurance?
Our priority is to make your dental health experience as simple as possible. For a complete list of dental insurance plans we accept and providers we are in-network with, please visit our Financing and Insurance page or call us today at (765) 289-6373. We also offer an affordable and thorough Dental Membership Plan for patients who don't have insurance.
Are You Accepting New Patients?
Yes, we are currently welcoming the residents of Muncie, Yorktown, Anderson, New Castle and the surrounding to join our patient family! As a family-focused, full-service dental practice, we accept all patients ages three and up for treatment. It is our pleasure to serve as your oral health partners, so call us today to book appointments for you and your loved ones: (765) 289-6373.
How Much Does Dental Treatment Cost at Wilhoite Family Dental?
Each patient is unique in their treatment needs, and as such, this impacts how much treatment will cost each time you visit us. We prioritize both your financial and oral health, so we will work with you to determine a payment plan for treatment that meets your needs.